Welcome to Masterton Primary School
We have an attractive new school with great facilities that provides for a wonderful learning environment!
At Masterton Primary School, our students are encouraged to be confident learners, whose values and sense of personal identity are recognised. We challenge our students to be open to new ideas, be able to realise their own dreams, talents and personal visions and be fully involved in whole-school life. Our teachers provide high quality education where students are encouraged to take responsibility for their own learning and to strive for excellence, taking the risks necessary to continue learning in what will be a challenging and unpredictable future.
We want our students at Masterton Primary to be equipped not only with the "foundation skills" of literacy and numeracy but also with a range of key competencies and future-oriented attributes, such as Digital Technologies. We encourage our students to be "Motivated, Positive and Successful" and the learning experiences that our school provides ensures that students keep this vision in mind.
We believe that helping students to have faith in their own ability will be the best guarantee for them to achieve future success.
Principal
Sue Walters
Click on this link to read our latest ERO Report
Click on this link to read our latest Annual  Report
Click on this link to read Masterton Primary School's Charter
Zone for Masterton Primary School
School Hours
8:45am – 10:25am
10:45am-12.30pm
1:10pm-2:30pm
Office Hours – 8.00am-3.30pm
Sue Walters - Principal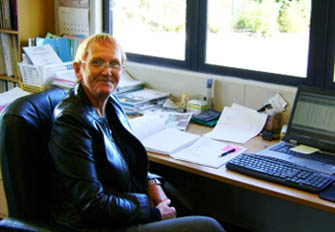 Term Dates
Term Dates 2021
Term 1
Wednesday 3rd February – Friday 16th April
Term 2
Monday 3rd May – Friday 9th July
Term 3
Monday 26th July – Friday 1st October
Term 4
Monday 18th October – Monday 13th December
Please keep up to date with newsletters throughout the year for any Term/Date changes.