Kapa-Haka
Teachers in charge: Gene Bartlett 
Practices once a week for half an hour. 
For Year 1-6 students
Usually, the group is about 45-60 students
Performances throughout the year: Kapa Haka Festival, Powhiris, School Visits, End of Year performances
Past students come to support our Kapa Haka at times and whanau support is welcomed.
Kapa Haka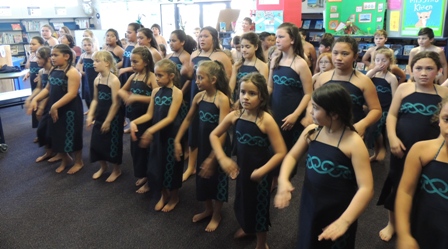 Choir
Teacher in Charge: Miss Debbie Carman
Email: carmand@masterton.school.nz
The school Choir (all-comers from Yr 3 up) is run by Miss Carman.
Choir practices are held every Monday lunchtime in the school hall.
They perform at all major school events and out in the community once or twice a year.
The repertoire is varied, with popular songs from different eras in differing styles.
Choir

Jump Jam
Teachers in Charge: Sarah Sulzberger
Email: sulzbergers@masterton.school.nz
Jump Jam is a Kids Aerobics programme choreographed by award-winning aerobics champion Brett Fairweather.
The whole school participates in Jump Jam as part of the school fitness programme.
They are led by our Jump Jam team who are a mixed group of about 20 Year 4 – 5 students.
Jump Jam